From avocado types to how to get good avocados and from how to pick them to how to deseed avocados, this post will cover all you need to know about avocados!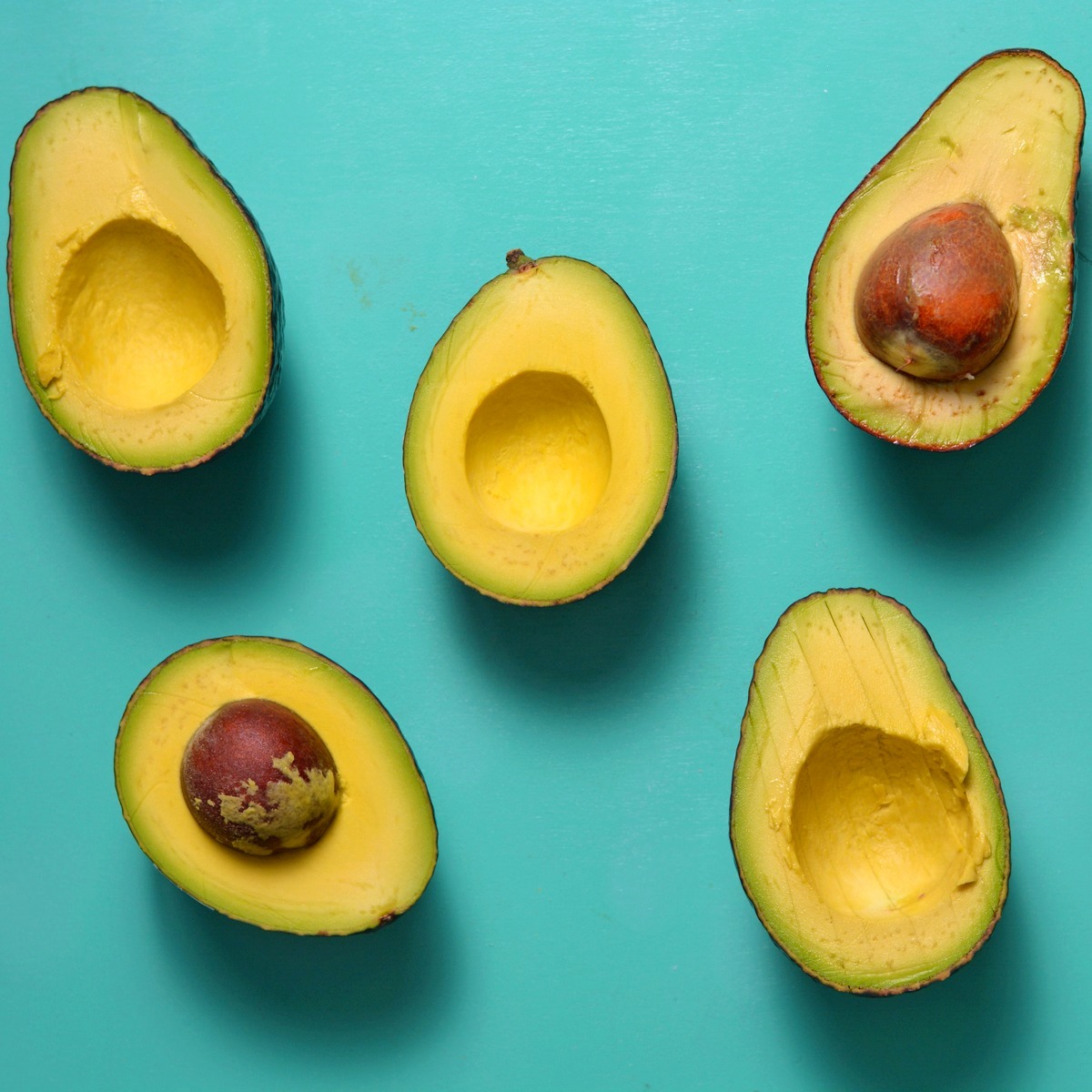 History of Avocados
Avocados are an old fruit, like a really old fruit! It was first documented around 10,000 years ago in what is present day Mexico. And while those were wild avocados, there is evidence that the avocado was domesticated 5000 years ago, making the cultivation of avocados as old as the invention of the wheel! (source)
With such a long history, the avocado also has a rich history. Here are a few quick facts about avocados!
The name avocado comes from the Aztec word, Nahuatl, which refers to a certain part of the male anatomy that the avocado is shaped like. The present day name is closer in pronunciation to the Spanish word aguacate.
The prehistoric fruit is what I like to call avocados. They evolved as giant fruits at the same time as giant land sloths, hence why the avocado pit is so large.
Alligator pear is a nickname given to the avocado in the 17th century due to its alligator-like skin.
Sustainable avocados can be hard to find, but by using sites like California Avocados, you can ensure your avocados are grown as locally as possible.
Common Types of Avocado
There are tons of varieties of avocados around but here are the 5 most common ones you will see in stores.
Hass: These are most commonly found in grocery stores and have the classic black skin. They are native to California but also grown in Mexico.
Minis or Babycados: These are probably the next most commonly found. They are essentially mini Hass avocados. I find them easier to use because one mini is a normal serving.
Fuerte: This avocado flesh is sweeter than other avocados and are ripe when green, unlike the Hass avocado.
Reed: These avocados are monster in size compared to other varieties (double, to be exact!). They are super creamy and rarely found in markets due to the very specific climate they require to grow.
Pinkerton: This avocado is also ripe when green in color but it has a much more oblong shape.
Avocado Nutrition
Avocados have all types of wonderful benefits, I mean it is a superfood after all! Here are some key points. The information below is for 1 whole medium Hass avocado, but the recommended serving size is ⅓ of an avocado.
Fat: 22 grams (15g monounsaturated, 4g polyunsaturated, 3g saturated)
Carbohydrates: 13 grams
Calories: 240
Fiber: 10 grams (mostly insoluble)
Protein: 3 grams
Sugar: 1.2 grams
Vitamin C: 12 mg
Potassium: 487 mg (more than a banana!)
Nutritional information is for informational purposes only and any consumption of avocados for health purposes should be monitored by a consulting doctor.
Picking an Avocado
Picking an avocado can be a daunting task, but here are quick tips to get that perfect Hass avocado!
First, ask yourself - will I eat this today, in 2-3 days, or next week? I always recommend buying at least 3 avocados, one for today, one for tomorrow, and one for next week.
Look at the color of the avocado and gently squeeze each one.

A brown, almost black avocado & one that has a slight give to it when squeezed = ready today or tomorrow
A green and brown avocado & one that is pretty hard when squeezed = ready in 2-4 days
A green avocado & one that is totally hard (like a baseball) when squeezed = ready next week.

Pick an avocado from each category and skip home happily!
Expert Tip: Is your avocado not ripe yet (totally hard) and you want it in a few days? Try putting them in a brown paper bag or cardboard box to speed up the ripening process. Keep scrolling for all the tips for storing your avocados!
Using Avocados
Holy cow, you can do so much with avocados! Here are some delicious recipes and ideas!
Savory
Avocado Crema
Avocado and Eggs
Sweet
Avocado Muffin
Avocado Brownie
Not Food
Storing Avocados
Avocado can be a little finicky to store. Here are some simple tips to keep them fresh!
My avocados are not ripe yet
Store these on the counter at room temperature. They should ripen in 4-5 days.
My avocados are perfectly ripe but I haven't had a chance to use them
Pop these in the fridge or freezer. They should stay good in the fridge for another 4-5 days.
If freezing, simply put them in whole and they will last 2 months frozen. When ready to eat, let the avocado thaw overnight in the fridge before hand.
I only used half of the avocado, how do I store the other half?
I always recommend using the half of the avocado that does not have the pit in it. The side with the pit in it does not oxidize as fast. If storing the half without the pit, spread lemon juice or lime juice over the surface before storing.
Wrap in plastic wrap completely or place in an airtight container and store in the fridge for 1-2 days. If wrapped in plastic wrap, you can also store in the freezer for up to 2 months just add an additional layer of protection like a plastic bag or foil.
Sources